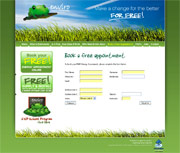 IN BRIEF
Client Industry
- Utility Services – Water, Electricity & Gas
Dataforce Services
- Custom application development
- Data management and reporting solutions
- Application server setup and management
- Desktop support
- Customer reports
- IT consulting services
Technologies
- Oracle database
- Windows server technologies
- Wireless integration
"Our data management capability complements this offering in that we have developed a paperless system capturing field data and transferring it from the field and back again, enabling Sydney Water to benefit from real-time access of the data in monitoring the progress of the work."
– ASX Market announcement Craig Bathie, General Manager
Fieldforce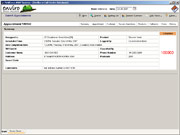 Client : FIELDFORCE SERVICES
URL : www.envirosaver.com.au
Project : Enviro Saver
Profile
Enviro Saver is a free program which helps households reduce their environmental footprint while also saving money. The Enviro Saver program was developed and is delivered by Fieldforce Services, a leading Australian supplier of metering, billing and data management services to utilities and councils. A pioneer in its industry, Fieldforce specialises in innovative environmental solutions in the area of energy and water conservation. Since 2000, it has been providing domestic retrofit services under contract to major utilities. In 2006, Fieldforce Environmental launched the Enviro Saver program, taking advantage of carbon credits under the NSW Greenhouse Gas Abatement Scheme.
Challenge
Fieldforce Services engaged Dataforce in 2000 to review its existing system for the scheduling and tracking of retrofit appointments.
A key requirement was to provide an accessible or scalable design for the storage and management of the data. The system also needed to be able to provide comprehensive reports.
Solution
Dataforce designed and developed a web-based application to provide multi-site access and centralised management of enquiries, appointments and job information under the program.
The solution was based in part of Fieldforce's existing ASAP software, a job-scheduling system which had also been custom-developed by Dataforce for use in Fieldforce's call centre. That system was adapted to support coordination of the energy auditors who visit households to advise on energy-saving changes.
Additional requirements specific to Enviro Saver also had to be built into the new application – such as multiple administrative sites to allow the multiple agents providing services in regional areas to log in and administer their own parts of the system; and the ability for householders to request and schedule their own appointments.
The system uses an Oracle database with a web-based application that enables the call centre staff to look up the names and address details of inbound calls, schedule retrofit appointments, and assign appointments to energy auditors in the field. It also streamlines processes for the dispatch, scheduling and invoicing of contract plumbers, and for the tracking of installed and replaced products.
To further assist with field-based communications, an interface with third-party software was added to provide wireless capabilities for handheld devices. This enables users in the field to access and submit job data, all in one centralised system.
Benefits
Data in the system is managed securely, processes are streamlined and productivity has increased dramatically.
Dataforce has continued to work closely with Fieldforce to extend the system's capabilities in response to emerging requirements, making incremental improvements to day-to-day business processes.
The success of the system has enabled Fieldforce to expand its activities under the program to other states, and to handle dramatically increased numbers of appointments.